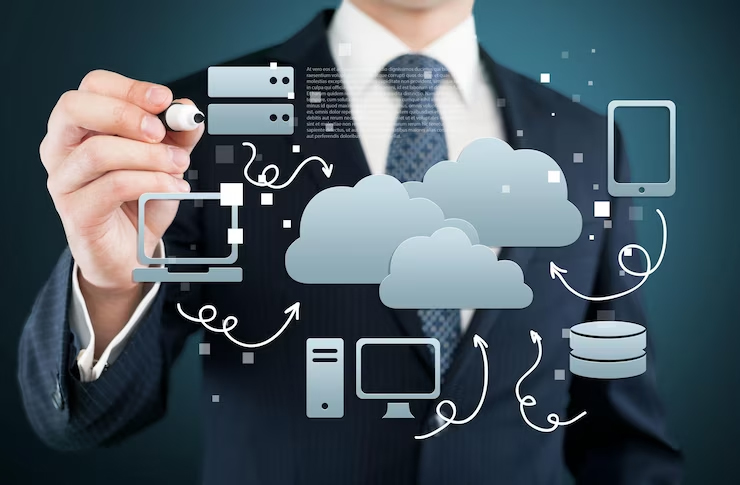 Welcome to Microline's IT Infrastructure Services!
Unlock the Power of Robust Network Infrastructure for Seamless Business Operations
In today's digital age, where speed and reliability are paramount, a strong and dependable network infrastructure lies at the heart of every successful organization. At Microline, we understand the critical role that a well-designed network plays in facilitating fast and secure data transfer, enabling seamless communication, and empowering businesses to thrive in the ever-evolving technological landscape.
Why Choose Microline's IT Infrastructure Services?
Unparalleled Expertise:

With over a decade of experience in the industry, we have honed our skills and expertise in crafting tailor-made network solutions. Our team of highly skilled professionals brings a wealth of knowledge and hands-on experience to every project, ensuring that your network infrastructure is designed to meet your unique requirements.

Reliable Connectivity:

Slow or unreliable network connections can impede productivity, hinder communication, and result in missed opportunities. At Microline, we recognize the importance of uninterrupted connectivity. By deploying state-of-the-art hardware devices such as routers, switches, and firewalls, we ensure that your network remains robust and reliable, empowering your team to collaborate seamlessly and stay ahead of the competition.

Speed and Efficiency:

Time is money, and a sluggish network can cost your organization dearly. Our cutting-edge network solutions are engineered to deliver lightning-fast data transfer speeds, enabling your team to access critical information swiftly and efficiently. By optimizing your network infrastructure, we empower you to maximize productivity, streamline operations, and deliver exceptional services to your customers.

Enhanced Security:

In an era where cybersecurity threats loom large, safeguarding your organization's sensitive data is paramount. Microline takes network security seriously. We employ industry-leading firewalls and other advanced security measures to fortify your network against malicious attacks, ensuring the integrity and confidentiality of your data.
Statistics That Speak Volumes:
Studies have shown that businesses experience an average loss of $5,600 per minute of network downtime. With Microline's robust network infrastructure services, you can minimize downtime, safeguarding your revenue and reputation.
According to a recent survey, 86% of employees reported that slow network connectivity hampers their productivity and increases frustration. Microline's high-performance network solutions empower your workforce, fostering a positive work environment and driving efficiency.
Cyberattacks continue to be a major concern for organizations worldwide. Research indicates that successful cyberattacks cost businesses an average of $3.86 million per incident. By partnering with Microline, you gain peace of mind, knowing that your network infrastructure is fortified against potential threats, minimizing the risk of costly breaches.
Unlock the true potential of your organization with Microline's IT Infrastructure Services. Experience the transformative power of a robust network infrastructure that fuels growth, fosters innovation, and drives success. Contact us today to discuss your unique requirements and embark on a journey towards a future-ready IT setup.
Remember, in the fast-paced digital landscape, a reliable network infrastructure is not a luxury; it's a necessity. Choose Microline, your trusted partner in IT infrastructure services, and unlock a world of possibilities for your organization.
LET'S WORK TOGETHER
Microline India is a Leader in India for Interactive LED Panels for Schools, Colleges and Corporates. Microline India has 5 offices pan India to provide prompt Sales and Sevice Support to it's esteemed customers.