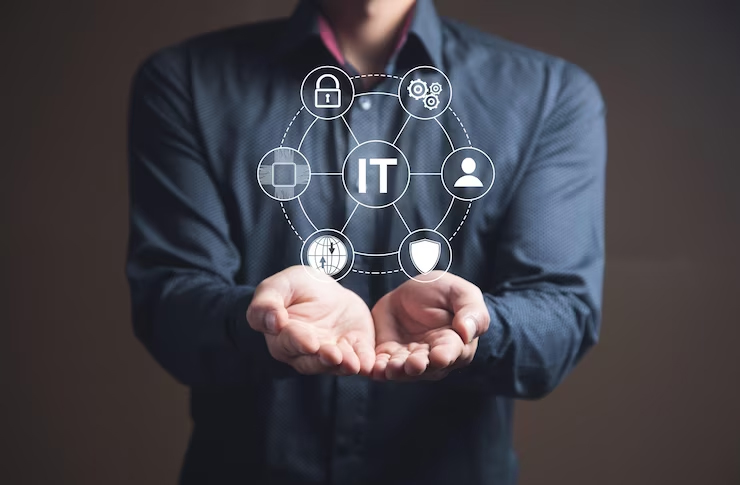 Welcome to Microline's IT Facility Management and Support Services!
Unlock the Power of Proactive IT Management for Uninterrupted Business Operations
In today's technology-driven world, a robust IT infrastructure is the backbone of every successful organization. However, building and maintaining such an infrastructure requires ongoing management and support. At Microline, we understand the challenges organizations face in ensuring the smooth and efficient operation of their IT systems. That's why we offer comprehensive IT Facility Management and Support services to keep your IT infrastructure running at its best
Why Choose Microline's IT Facility Management and Support Services?
Proactive Monitoring and Maintenance:

Reactive IT support is no longer sufficient in the face of complex IT environments. Microline takes a proactive approach, offering 24/7 monitoring to identify potential issues before they become critical. Our expert team performs regular maintenance and optimization tasks to ensure that your IT infrastructure operates at peak performance, minimizing downtime and maximizing productivity.

Patch Management and Updates:

Keeping your systems up to date is crucial for security and functionality. However, managing patches and updates can be a daunting task. Microline takes the burden off your shoulders by providing efficient patch management services. We ensure that your systems are always up to date with the latest security patches and software updates, safeguarding your infrastructure from potential vulnerabilities.

Performance Optimization:

Is your IT infrastructure performing at its best? Microline's team of experts conducts comprehensive assessments to identify areas of improvement and optimization. By fine-tuning your systems and addressing bottlenecks, we enhance performance, scalability, and reliability, enabling your organization to operate at its full potential.

Cost-Effective Solution:

Establishing an internal IT department can be costly and time-consuming. By outsourcing your IT Facility Management and Support to Microline, you gain access to a team of skilled professionals without the overhead expenses. We offer flexible service plans tailored to your specific needs, allowing you to allocate your resources efficiently and focus on your core business goals.
Statistics That Speak Volumes:
According to a study, organizations experience an average of 14 hours of IT downtime per year. Microline's proactive monitoring and maintenance services significantly reduce downtime, helping you save valuable time and avoid potential revenue losses.
A survey found that 47% of organizations experienced a security breach due to unpatched vulnerabilities. With Microline's patch management services, your systems remain up to date with the latest security patches, reducing the risk of successful cyber attacks.
Research shows that organizations spend an average of 18.5% of their IT budgets on unplanned maintenance and firefighting. By partnering with Microline, you can optimize your IT infrastructure, reduce unexpected issues, and allocate your resources strategically, resulting in cost savings and improved operational efficiency.
Unlock the true potential of your IT infrastructure with Microline's IT Facility Management and Support services. Our proactive approach, expert guidance, and cost-effective solutions empower your organization to focus on its core competencies while we take care of your IT needs. Contact us today to discuss your requirements and embark on a journey towards a streamlined, reliable, and efficient IT environment.
Remember, efficient IT management and support are vital for uninterrupted business operations. Choose Microline, your trusted partner in IT Facility Management and Support, and experience the transformative power of proactive IT management.
LET'S WORK TOGETHER
Microline India is a Leader in India for Interactive LED Panels for Schools, Colleges and Corporates. Microline India has 5 offices pan India to provide prompt Sales and Sevice Support to it's esteemed customers.